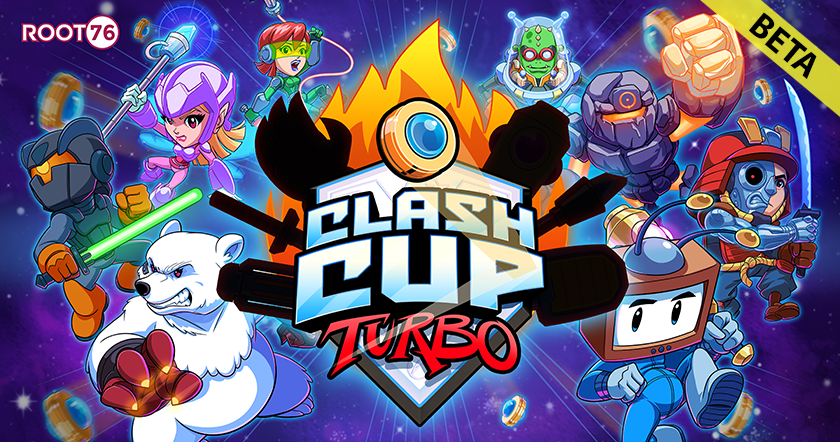 Clash Cup Turbo [BETA]
Clash Cup Turbo is now in PUBLIC BETA
---
Hey everyone!
It's been a while but we're finally ready to release our PUBLIC BETA update:
https://root76.itch.io/clash-cup-turbo
Anyone can now freely buy Clash Cup Turbo on itch.io (comes with a Steam key as well as DRM free builds for Win/Mac) with a 33% discount from the final price of the game! The latest build has all the final in-game content game too. What's left is UI improvements, lots of behind-the-scenes polish, and maybe some extras we can't resist adding!
For example, in a few weeks we will be pushing our online multiplayer beta which will allow you to play up to 4 players together online! Again, when you buy the game during the beta, you get access to all future updates totally free, including the final released game, at a 33% discount!

Thanks for being fans all these years, and please give us feedback on the itch.io forums, or our twitter @ROOT76Games

PS: Watch out for our next game, The Impeccable Picaro, which you might have seen at MAGFest. It's a stealth action puzzle game about becoming the best thief in history, inspired by picaresque stories!
Files
clash-cup-turbo-windows-beta.zip
159 MB
Version 0.6.2
Jan 13, 2019
clash-cup-turbo-osx-beta.zip
164 MB
Version 0.6.2
Jan 13, 2019
Get Clash Cup Turbo [BETA]